Take a tour to...
THE FREEDOM PARK
Hailed as the most ambitious heritage project of our democratic government, Freedom Park is located on a 52-hectare site on Salvokop in Pretoria. The park offers a unique and exceptional opportunity to experience and appreciate our history; to walk where our ancestors have walked and to learn about our shared heritage as brothers and sisters of a diverse nation.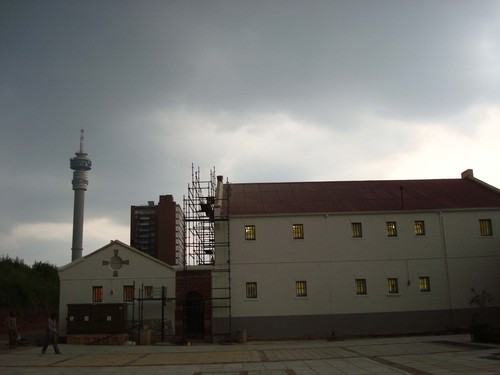 CONSTITUTION HILL
This unique heritage site is located in the inner city of Johannesburg. It's a campus for human rights, a place where visitors can come to witness and experience democracy at work. A visit to the site includes several attractions. Built in 1893, the Old Fort is one of Johannesburg's oldest buildings and was used as a fortress by Paul Kruger during the South African War.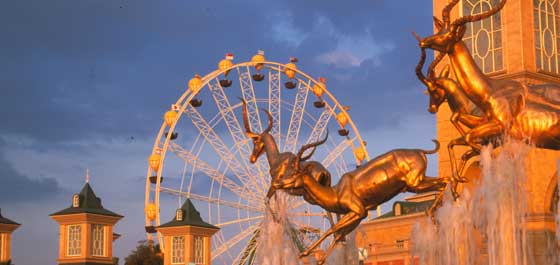 GOLD REEF CITY CASINO & THEME PARK
The world-famous yet uniquely South African Gold Reef City, alive with buzz and energy, is where Jozi comes to play and relax. Jozi's Story of Gold Heritage Tour brings together all the Theme Park's historical attractions into an interactive experience that encompasses a trip underground into one of the world's deepest mine shafts, gold pouring and visits to historical houses filled with fascinating artefacts and audio-visual presentations.
HECTOR PETERSON MEMORIAL MUSEUM
The Hector Peterson Memorial Museum is a heritage site intrinsically linked to the origins of the Soweto Uprising and its aftermath. By 10:30 am on 16 June 1976, thousands of students had gathered in Orlando West around Vilakazi Street and the precinct where the Hector Peterson Museum is presently located to begin a protest march against the imposition of the Afrikaans language as the medium of instruction in Soweto's schools.
SUN CITY
Sun City is a vibrant mix of entertainment, water sports, golf, gambling and family fun – a luxuriant and tropical fantasia nestling deep in the African Bushveld. The Palace of the Lost City – with its fantastic lost world theme – is one the most famous destinations in the world. The Valley of the Waves at the Lost City is a winner with the kids with its inland 'oceanic' entertainment centre, mam-made pool, beach and a machine that produces real waves.
PILANSBERG NATIONAL PARK
Located just north of the glitzy gambling mecca of Sun City, Pilanesberg National Park offers a convenient safari option to those who don't have time to go to more distant Game Reserves. Covering the crater of a billion-year-old former volcano, Pilanesberg is home to the Big Five animals (lion, leopard, elephant, rhino and buffalo), as well as giraffes, zebras, hippos, antelope, crocodiles and over 350 bird species.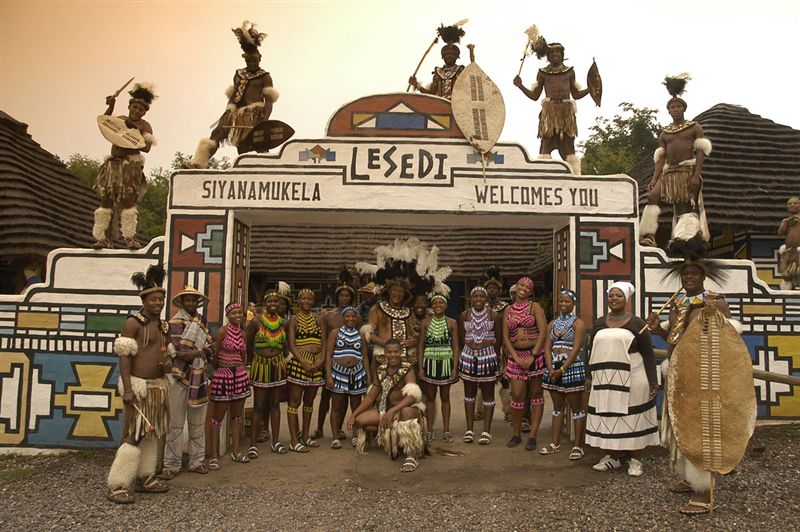 LESEDI AFRICAN LODGE & CULTURAL VILLAGE
Rooms built in traditional style, but with modern conveniences, enable guests to stay overnight to experience to experience the lifestyle of a traditional rural African family without foreign comfort. Meals are a culinary feast and are enjoyed in a stylishly decorated restaurant where an exotic buffet serving ethnic dishes and a carvery is available.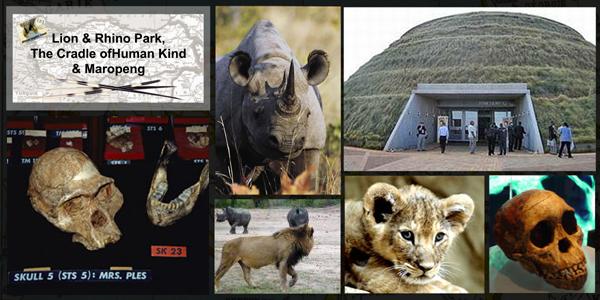 MAROPENG/STERKFONTEIN CAVES
Maropeng , Setswana for "Place of Origin" is located in the Cradle of Humankind and is the gateway to the World Heritage site. The architecture in the Thumulus Building is symbolic of the journey through the evolution of life which is told within the underground visitor attraction.
Sterkfontein Caves, one of the 13 fossil sites in the Cradle of Humankind lays 10minutes from Maropeng. It includes a restaurant and conferencing facilities. A scientific exhibition showcases a reconstruction of a mined versus a pristine cave, cave formations and geologies, early-life forms, mammals and homo-fossils, specific finds such as Mrs Ples, Taung Child and Little Foot as well as details of fossilisation, palaeobotany and landscapes.
...or any other destination of your choice.